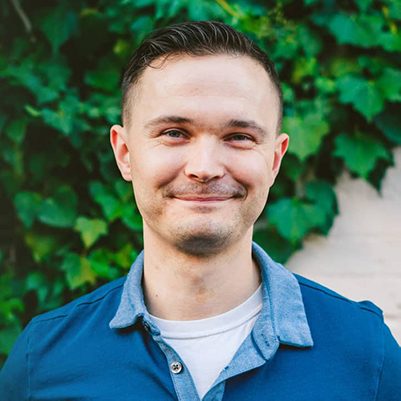 Chiropactor
David Huff D.C.
Dr. Huff may look young, but this DC already has more experience than many retiring chiropractors.
After returning thousands of patients to health and healing from Colorado to North Carolina, he's now ready to heal his hometown from the inside out.
Born and raised in Greensboro, Dr. Huff graduated from Greensboro Middle College at the top of his class, and then received his Kinesiology degree from UNCG before heading onto get his Doctor of Chiropractic. At Logan College of Chiropractic in St. Louis, Dr. Huff was also in the top of his class, and received prestigious awards for his excellence-one because he had taken more extra educational programs than any other chiropractor in his class (500 extra hours!), and another because he was the class' best representative of Chiropractic Science-selflessly and passionately mentoring young DCs into chiropractic excellence.
Dr. Huff understands you may have had negative experiences with chiropractors before-either being too pushy with overly-expensive care plans, not thorough enough for your individual needs and goals, or painful with their adjustments. He works to make chiropractic affordable and approachable for Greensboro families-in a no-pressure, honest environment. He has chosen adjustments that use a table with drops and a very specific tool (the integrator-most specific tool available…no other Greensboro chiropractor has one) to offer you the most gentle and effective adjustment possible.
Reach him at drhuff@goodhealthgreensboro.com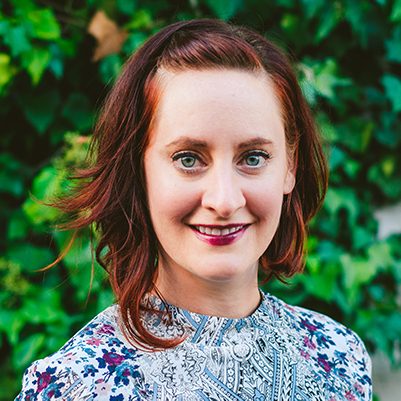 Dr. Amanda Szabo-Huff PhD, MA
Dr. Huff's wife, Dr. Amanda Szabo-Huff PHD, MA came to Greensboro as an undergraduate at Guilford College. She served Greensboro as an Americorps VISTA for two years and fell in love with the city's parks and trees, diversity, and down-to earth people. She received her Masters in Communication from UNCG, where she met Dr. Huff before he left for Chiropractic school.
She completed her doctorate in Organizational Communication at the University of Colorado Boulder, where she was chosen to deliver a TEDxBoulder talk about her research on relationships and local economic resilience. Taking her heart for service, personal connection, and Greensboro, she handles Good Health Greensboro's community relations, marketing, brand, and mission.
Anna Collins
Hi! I'm Anna, and I have worked with the Good Heath Greensboro team since November. I graduated from Forsyth Tech in 2016 with an Associates Degree in Fine Arts. I love camping, hiking, and watching The Great British Baking Show in my spare time. As someone who has benefited from chiropractic care in the past, I enjoy meeting new patients and being a part of their healing journey.
Jilien Steelman
Hi I am Jilien Steelman. I really enjoy weight lifting and improving all aspects of my health. I also enjoy traveling, whether it is with my friends or family. I wanted to join the Good Health team because of their values. They are very passionate about helping and healing Greensboro from the inside out. They believe the body is a strong tool that can over come many obstacles.
I enjoy getting to interact and talk to the patients that come into the clinic. Every patient has their own story and I love getting to help them improve their physical health. Since becoming part of the team, I have learned many new things about chiropractic work. It is fascinating that a problem in one area of the body can be caused by something totally different on the other side of the body. Working at Good Health has helped me grow as a person and learn many new skills that I will use the rest of my life.
Amanda Hafenmaier
Hello! I'm Amanda. I found my way to Good Health Greensboro after slinging coffee for 5 years. I love the sense of community my teammates create. My favorite part about working at Good Health is watching people heal-it is amazing what our bodies are capable of doing, and seeing the progress is so rewarding. Fun fact about me: I performed at the halftime show for the ProBowl in 2007!
Alanis Espinosa
Hola! My name is Alanis and I'm from Atlanta, Georgia. I am a graduate from the University of Georgia (Go Dawgs!) I'm a music + outdoor enthusiast at my core as I enjoy going to concerts, traveling with friends/family, and hiking with my dog Frida. My entire family has benefited from chiropractic care since I was 3 years old so when the opportunity to work at Good Health presented itself, I eagerly took it!
I have a passion to serve others and have enjoyed fully immersing myself in the field of chiropractic. I love how versatile the field is and how we are able to help people channel their body's innate ability to heal itself.
Monday
10:00am - 12:00pm
2:30pm - 6:00pm
---
Tuesday
2:30pm - 6:00pm
---
Wednesday
10:00am - 12:00pm
2:30pm - 6:00pm
---
Thursday
2:30pm - 6:00pm
---
Friday
10:00am - 12:00pm
2:30pm - 6:00pm
---
Saturday
Closed
Good Health Greensboro: David Huff, DC
7 Battleground Court #104
Greensboro, NC 27408
(336) 509-4963